Though we'd be sorry to see you go, we understand that every sitter could use a little break now and then. If it really is just a break you're after, you can set yourself to "away mode" or update your availability on your Calendar page. For more information about managing your calendars, see here.
How to Remove Services
1. Navigate to your profile by selecting your name in the upper right corner of the screen. Select Profile.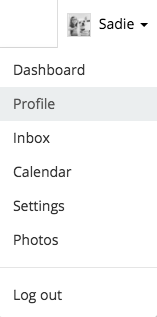 2. Locate the Services / Rates box and select Services.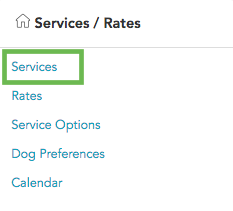 3. Toggle your services to inactive by selecting the green circles and turning them white. Select Save.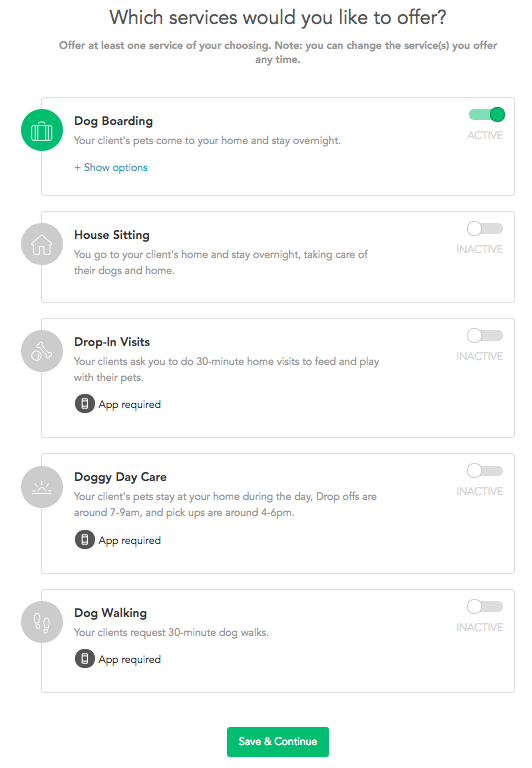 4. If you've deactivated all of your services, a pop-up window will appear asking you to confirm service deactivation. To proceed, select Yes, please deactivate my services.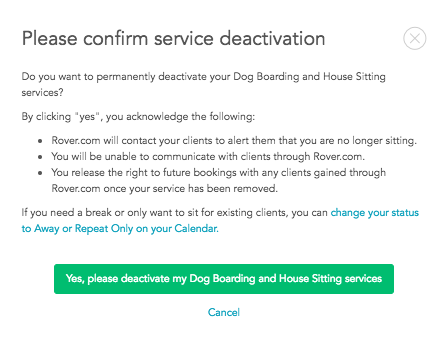 If you've deactivated your services but would like to return to Rover, please contact Rover Support.