A rate is the price you charge dog owners for a service you offer through Rover.
There are two ways to edit your rates: You can either set your rates through your profile before booking, or you can edit the price of a single booking while messaging with a dog owner. So, in this article we'll go over:
Note: Rates updated through your profile will only apply to future requests you receive, not any current ones. If you're currently discussing a price change with a dog owner, you'll need to edit the service price within your conversation with that dog owner.
1. Navigate to your profile by selecting your name in the upper right corner of your screen. Select Profile.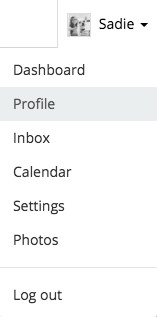 2. Under Services / Rates select Rates.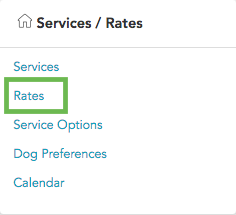 3. Enter your preferred rate next to each service.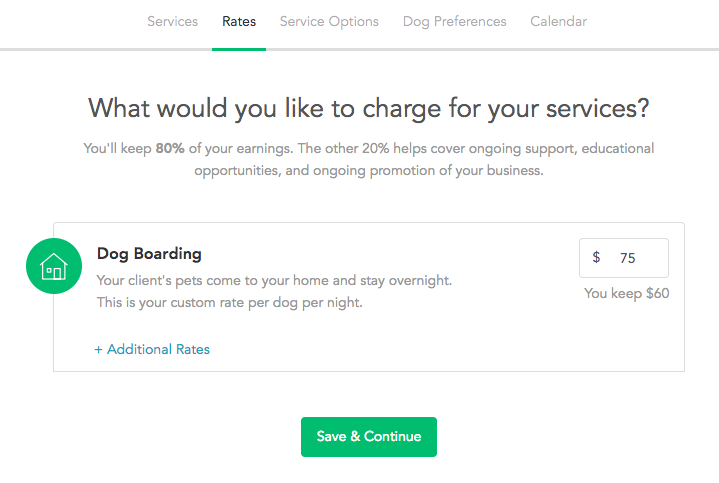 4. To get more detailed, select + Additional Rates. Here's where you'll edit rates for holidays, additional dogs, extended stays, puppies, cat care, and more, depending on what services you offer.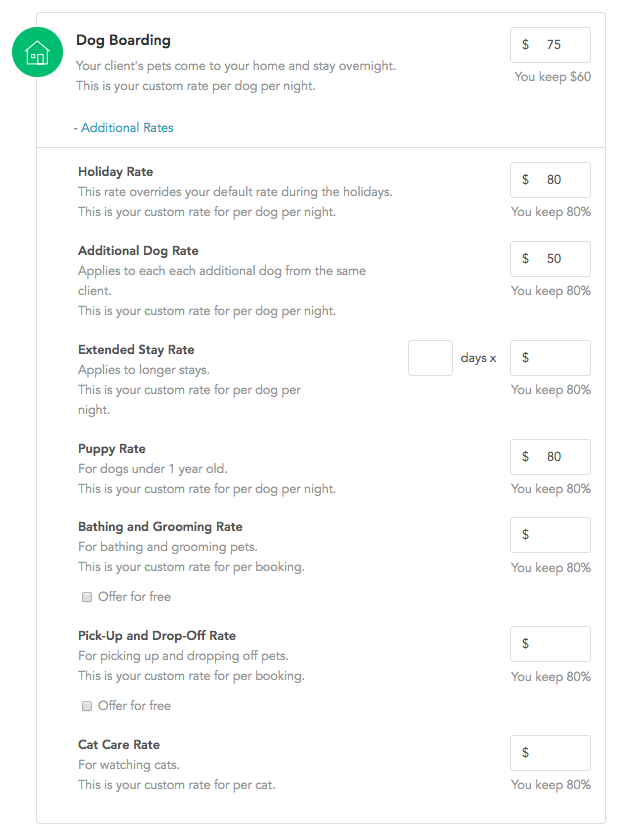 5. Select Save. You're all set! The rates you see here will apply to all future bookings.
Editing the rate for a single booking
You can edit the rate for a single stay before it's booked. Here's how:
1. Navigate to your Inbox by selecting the envelope icon.

2. Select the request you're editing the rate for under Pending Requests.

grey3. Locate the grey box containing the request details. Select Edit next to the stay price.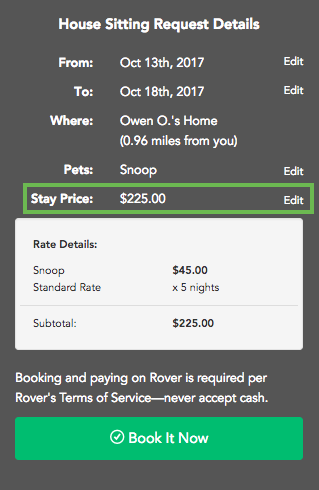 4. A pop-up window will appear. Manually edit the rate, apply your holiday rate, add costs for cat care, create a cost adjustment, and more.
Note: The options you see will vary depending on the service being booked.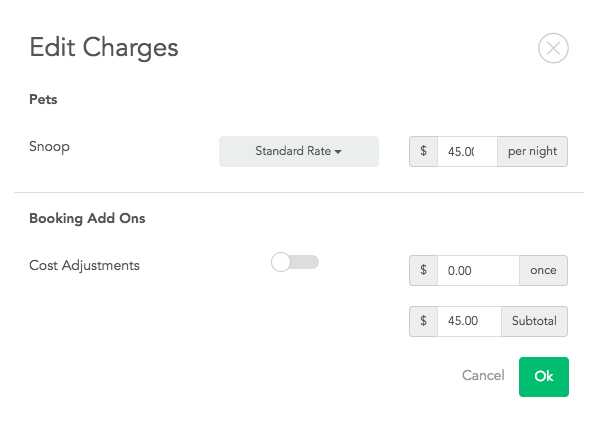 5. Select Ok.
6. The request details will reflect your changes. Select Book It Now to send the updated request details to the dog owner.
7. Book the service as you normally would.