A rate is a price you charge pet owners for a service you offer through Rover. You can manage these rates directly from your sitter profile.
Note: For information on how to update rates for a specific booked request, visit this article.

1. Sign in to your Rover account, then click here to manage your rates.
2. Select the service you want to edit rates for, then enter your new rates.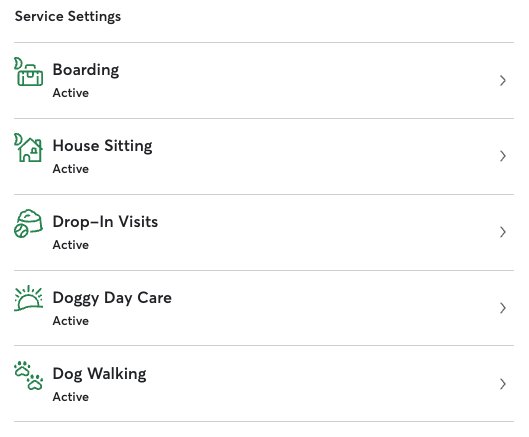 3. To modify special rates for holidays, additional dogs, extended stays, puppies, cat care, and more, select Show additional rates.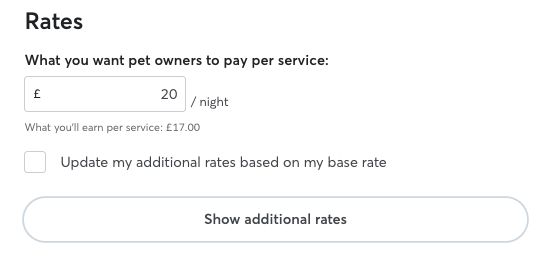 4. Enter your rates for each additional service.
5. When finished, scroll to the bottom and select Save. Your modified rates will apply to all future bookings.
Please note any bookings confirmed prior to the change of rates will be subject to the original rate at the time of booking.