Setting your status to away allows you to take a break from offering services while maintaining your Rover profile and list of dog owners you've worked with. It's especially useful when you'll be unable to respond quickly to requests—like during a well-deserved holiday or when you're hosting guests from out of town.
That's because when you set a service's status to away, you'll no longer be visible in search for that service. Additionally, when you set a service's status to repeat only, your profile will be removed from search results for that service while still allowing dog owners you've already worked with to contact you with requests.

1. Navigate to your profile by selecting your name in the upper right corner of your screen. Select Profile.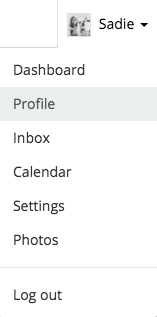 2. Under Services / Rates, select Services.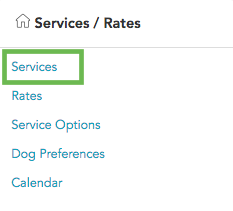 3. Under each service you offer, select +Show Options. Toggle the circle to change your status to Away if you need a break and want to remove yourself from search results.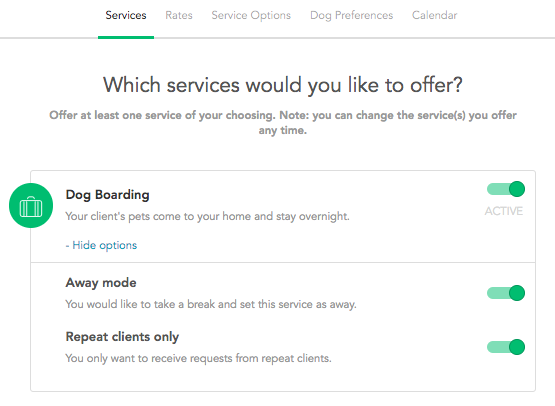 4. Do this for each service you want to update, then scroll down and select Save.

Additional information
Keep in mind that if you frequently don't book requests you receive for days you're available, some of your services may be automatically set to Away mode. This is why it's important to keep your calendar up to date. To learn more about keeping your profile and services active, visit this article from the Rover Blog.
Related Articles
How do I change my availability and the number of dogs I can sit?