Love your last pet sitter or dog walker? You can easily request to book with them again, right from your dashboard:
1. Navigate to your dashboard by selecting your name in the upper right corner of your screen. Select Dashboard.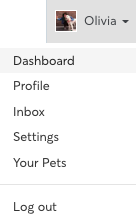 2. Scroll down to Rebook and locate the sitter or dog walker you'd like to book with. Select Rebook.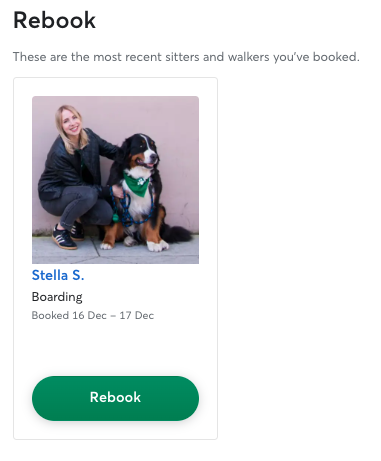 3. This will take you to the sitter's profile, where a pop-up screen will appear. Fill in the details for your next booking and select Send.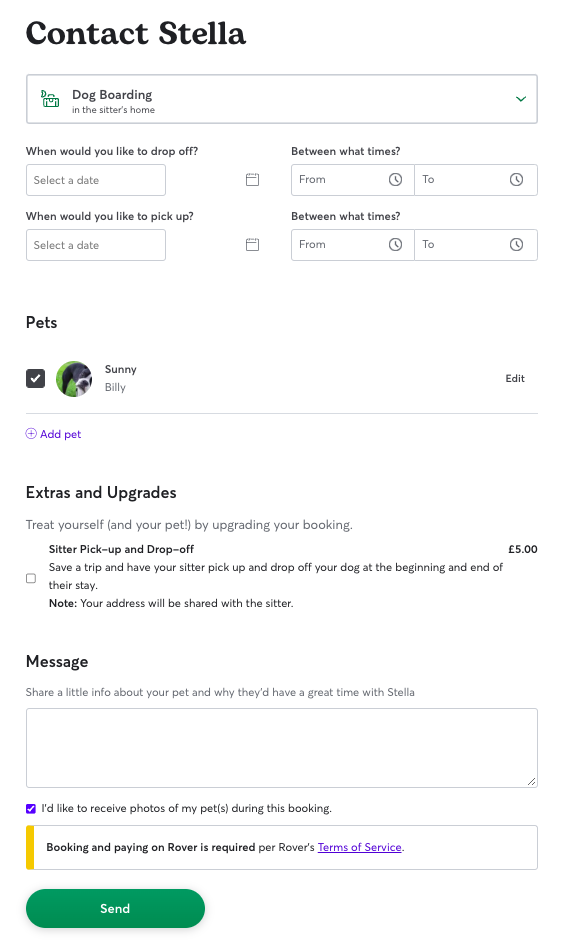 4. Your request will then be sent to your sitter. 
For more details on going from request to booked service, check out this article on how to book with a sitter.

Have questions? We're here for you! Contact Rover Support at +448082812524 or chat. Or, submit a help request by navigating to the bottom of any page in the Help Center and selecting Contact Support.