We encourage you to only take requests you can accommodate to keep cancellations rare and your pet care services booming. However, if you do need to cancel a booking, we offer all the tools you need to make it happen smoothly.
Note: Keep in mind that frequent last-minute cancellations can impact your visibility in search.
First, contact the pet owner to let them know. Then, cancel the service within your Rover account:
How to Cancel a Service Before It Begins
1. Navigate to your Inbox by selecting the envelope icon.

2. Select the Upcoming Bookings tab and then select the request you want to cancel.

3. Once the booking is open, locate the grey box that lists the service details. Select Cancel booking.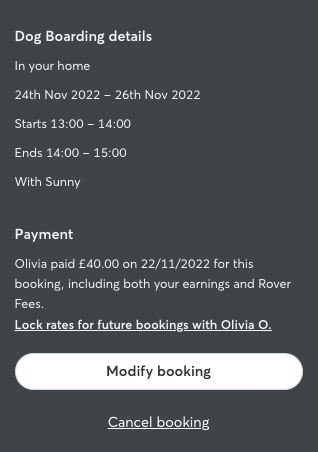 4. Select a cancellation reason and include details about why you're canceling. This message goes directly to Rover Support and will not go to your pet owner.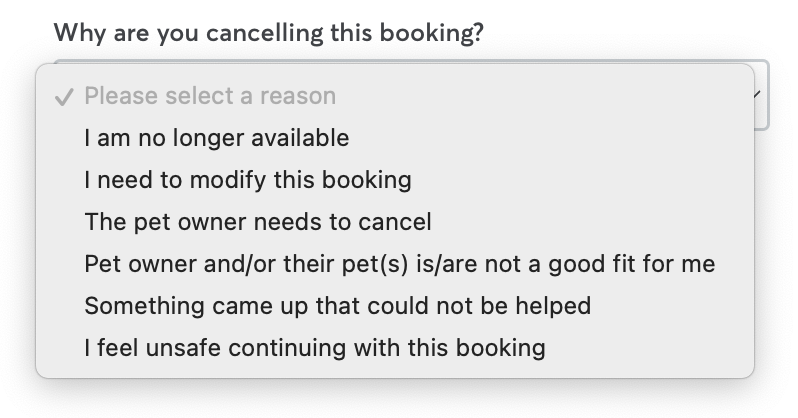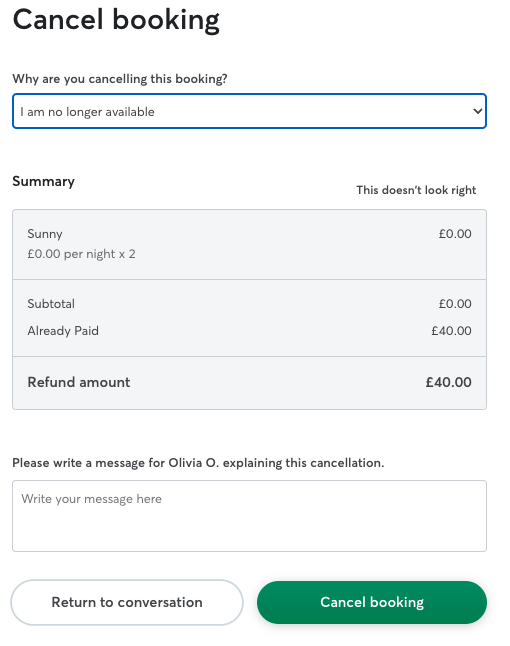 5. Select Cancel booking.


Important: A pattern of short-notice cancellations may result in an account review.
Have questions? We're here for you! Contact Rover Support at +448082812524 or chat. Or, submit a help request by navigating to the bottom of any page in the Help Center and selecting Contact Support.