While owners are charged at the time of booking, Rover holds onto those funds until the service is complete. You'll see your payment ready for withdrawal in your Rover account two days after you've completed a service. Is this your first time withdrawing payment from Rover? We recommend adding your PayPal payout account before your first booking--that's because it takes about 72 hours to transfer funds to a newly added PayPal account.
Important: Booking and getting paid through Rover is required per our Terms of Service. Never accept cash or checks as payment—this can expose you to fraud, get your account flagged for suspension, and make your stays and walks ineligible for the Rover Guarantee and 24/7 support.
1. Navigate to your dashboard by selecting your name in the upper right corner of your screen. Select Dashboard.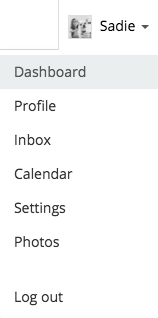 2. Below your profile picture, select View Payments & Promo Codes.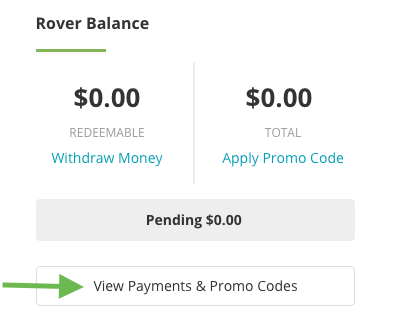 You'll end up on your Payment History page. There you can view all of your completed bookings, payments for services, withdrawals of earnings, and your withdrawal history by year.
3. To request payout, select Withdraw Money under Rover balance.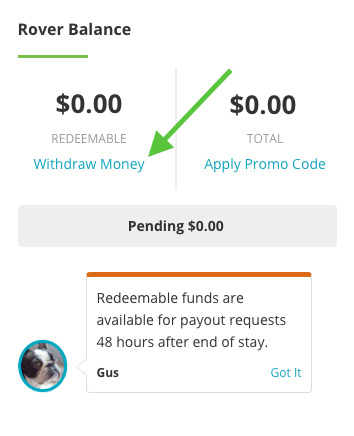 4. If you haven't set up a deposit account to withdraw funds, select + Add Account.

5. Fill out PayPal information. Note: Payments redeemed via PayPal are released within 1-4 days, with no fees.
6. Once you've filled out the form, select Submit.
7. Select Request Payment.